Personal Reviews from the Families We're Honored to Serve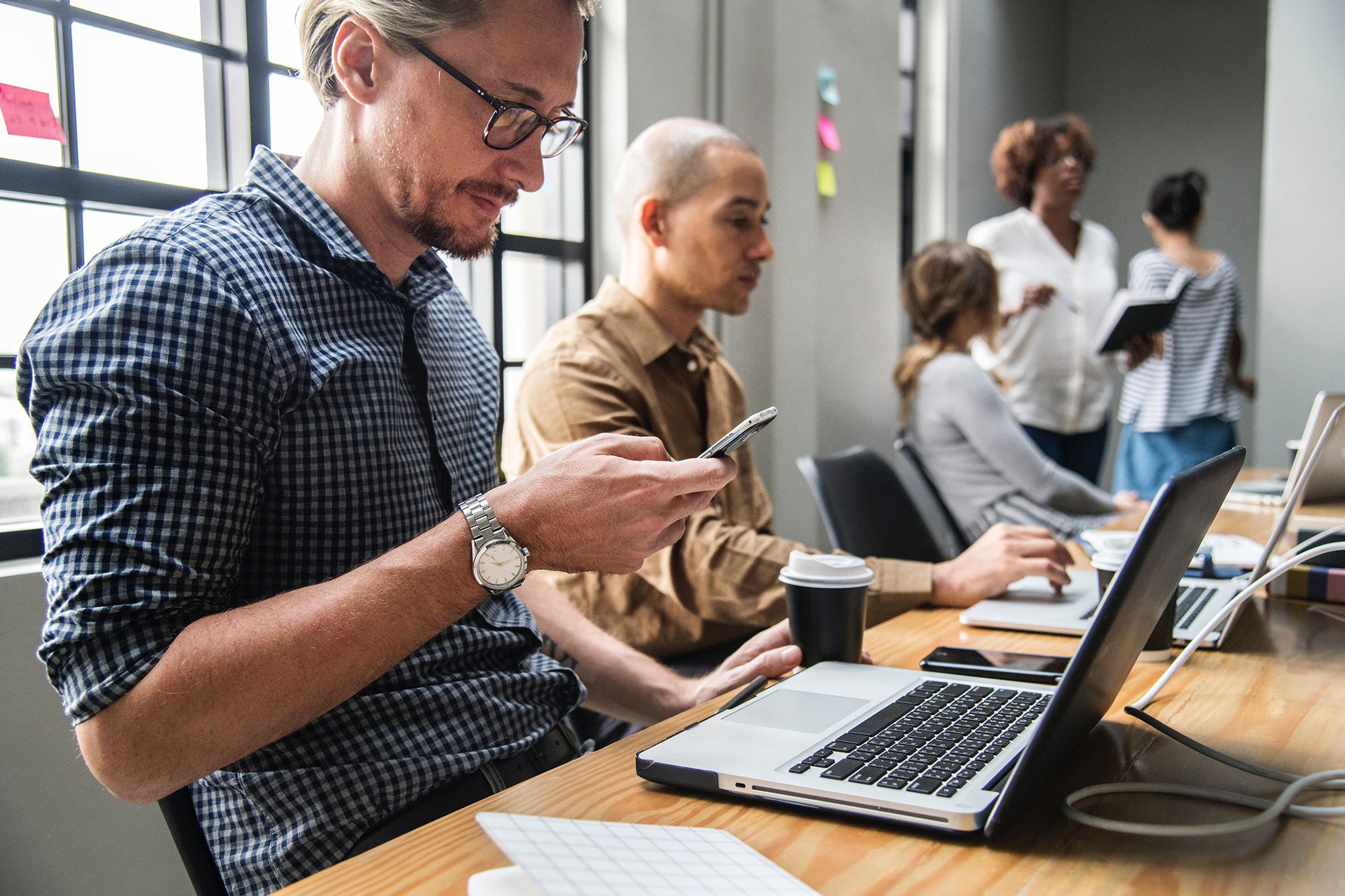 When you choose Busch, our caring staff will help you capture the stories of a life well lived so that you can honor your loved one in a meaningful way.
"Your attentiveness and care during our time of loss made it more bearable. From the start, when we met for preplanning with Ms. Julie Skinner, until the end when we had our repast done in your Ridge Rd. facility, we were treated with respect, professionalism and kindness. Ms. Marie Tomaro went above and beyond to make sure everything went well and has answered all our questions to make sure we understood what we had to do. We are so thankful for all the help and care you have given us."
Robert Jones
October 2022
"My initial call with Alex Sweet made a painful experience very comforting. His compassion and tone made me feel comfortable and soothed my sorrow. Due to the passing taking longer than expected, Alex and the team went above and beyond to meet our needs since family was coming in from out of town. Alex consistently communicated updates to keep us informed and ease any tension we may have had. Totally impressed with the customer service from beginning to end. Thank you Alex and everyone else."
Sue Randall
October 2022
"All parts of the services were outstanding. The help received was first rate and staff were always willing to assist. Joe Sciuva was on top of everything. Very compassionate."
Lorin Krikke
October 2022
"Christian Speth was truly heaven-sent to our family during a very difficult time. He was very helpful with presenting options and talking through our various streams of thought, not to mention, very patient and understanding of our family's specific situation with regard to our coordination challenges. He was ultimately able to present us with a package based on what we were iterating to him. He went above and beyond in helping us honor our father with military honors, which was important to my Dad."
Jennifer Tappe
September 2022
"Everyone treated us with the utmost concern and care. They were attentive to our needs and answered every question we had without making us feel like we were a bother. We have had three very positive experiences with Busch."
Victoria Stutson
September 2022
"Joe provided care to us when our Mom passed and when our Dad passed, we called Joe and he handled everything. He is compassionate and wonderful to work with."
Jennifer Kunesh
September 2022
"Every staff member that we dealt with earned the rating as superior because through this difficult time, they were an absolute blessing. Each and every one of them went out of their way to make the process easier. The showing that my daughter and I had was so nicely done and such a nice touch. We would recommend Busch Funeral Homes and all the services they offer to everyone. It was much appreciated through such a difficult time."
Patty & Taylor Hill
August 2022
"There was constant compassion shown during one of the most difficult times in our family's life. I was very pleased with the staff's professionalism and kindness—you went above and beyond."
Bonne Turner
August 2022
"From my 1st inquiry to the final service, everything was completed in a timely, compassionate and professional manner."
Nancy Clark
August 2022
"Each and every person we had contact with was absolutely THE BEST. Allowing us to turn Deron's service into an art gallery meant so much to us and everyone who visited. SO many people commented that it was "the best funeral" they had been to...EVER! You are all perfectly fit for the roles you play in comforting others."
Carrie & Collin Leutenegger
July 2022
"Everything from the moment we walked in the door was exceptional and handled with extreme courtesy and professionalism."
Arlene Powers
July 2022
"The services that you provide go above and beyond. The needs of the family came first."
Lisa Pardue
July 2022
"Marie Tomaro was wonderful to work with at such a trying time. She was kind, patient, accommodating and explained everything with perfect clarity."
Julianne Ulman
July 2022
"You took care of mom and us. Things were made easy for us and the service was beautiful. It's a tough time and they were also kind and patient in answering our questions and guiding us."
Ralph DeBolt
July 2022
"It was such a comfort to have a professional, caring team helping me through this."
Holly Tomasch
July 2022
"Let's be honest, no one really wants to go to a funeral home to plan and conduct a loved one's funeral. Both Kathleen and Meghan are very special. They have a way that is hard to describe that makes the process easy and thoughtful, simple and to the point, but available to listen and take action that best supported me."
Jennifer Mackin
June 2022
"The way Megan made the worst day of my life a celebration of my husband's life and I will never forget it."
Kate Graham
June 2022
"Megan B. and the entire staff at Busch Funeral were very kind, helpful, understanding and just so wonderful in helping my family and myself with my Dad's passing. They were so compassionate, helpful and nice that my fiancé was so impressed with them that she said she was going with them for her and myself. I recommend them 100% to everyone and to Megan B. and her staff you made the the passing of my Dad a little bit easier and I want to say from the bottom of my heart thank you! ❤️"
Jason Griffore
June 2022
"From start to finish, my experience was stellar. I cannot adequately thank Busch enough for the care and compassion shown to me at the time. Alex Sweet did a fantastic job of helping me through the entire process. And the obituary was perfection. I would recommend Busch to anyone I know. I'm truly thankful."
Shelley Triebsch
May 2022
"From beginning to end, every aspect of the procedure was handled top notch. Couldn't have asked for a better experience. Many items not thought of by the family were brought to our attention by David Napoli, the Funeral Director. We won't think twice in the future about who else to use for funeral services. David is a true professional and a credit to Busch Funeral Homes."
Thomas J. Grossman
May 2022
"Megan Lewis helped us tremendously with the arrangements for my father, then my mother who died 8.5 months later. She was so sweet and accommodating. She was very helpful during the most difficult of times. She answered all of our questions and addressed any of our concerns. Would highly recommend her to my family and friends."
Anonymous
May 2022
"Megan and the staff were wonderful—I felt their genuine concern for my family and me. Megan and Carrie 'held my hand' throughout the entire process —they were like family. They made the worst day of my life a celebration of my husband's life and I will never forget it."
Kathleen Graham
April 2022
"All of the Busch members involved in my father's viewing and ceremony went above and beyond. Meghan Burmeister was professional, personable and honest—she helped our family immensely. Carly, was so helpful, timely and thorough in all of her work. Mike, one of the ushers was so kind and you could tell he truly cared. Fran, our celebrant did a beautiful job honoring my dad. These are just the few that stand out, but every employee involved in our service was exemplary."
Haley Veite
April 2022
"From the initial call, meeting to set arrangements, follow-up calls in between… Impeccable, compassionate, caring staff."
Mary K. Pordash
April 2022
"Our funeral director, Megan Lewis, was exceptional from my first phone call the day I was told my mother was terminal, through the day I arrived to pick up my mother's remains. Her balance of empathy, professionalism, and "human-ness" are exceptional. I was even more touched by the fact that Megan's daughter is the Busch staff member who picked up my mother from the nursing home where she had passed—to think a mother and daughter took such good care of another mother and daughter. I was impressed several years ago by the staff at a visitation we attended for a friend's father. That experience is why I called Busch in Avon Lake from the hospital in Avon when I knew I would be needing service."
Jacqueline Mueckenheim
February 2022
"Funeral director Alan Laumer was so accommodating, so helpful, so consoling. We experienced a tragic, unexpected death, and Mr. Laumer went above and beyond to help us through this difficult time. Alan is currently also assisting us with the headstone and burial. David and the other staff members at Busch have also been very helpful and accommodating. I don't know what I would have done had it not been for everyone at Busch. The service given cannot be measured on a scale."
Peter Poznanski
December 2021
"I had an effortless experience with your facility and staff. Alan made everything easy and was very accommodating as he helped us from the early start to finish.I appreciated everything that they did for us, especially contacting other agencies/governmental offices for death certificates, military honors etc. The staff's guidance was indispensable— thank you."
Frederick Cervelli
September 2021
"The attention to detail was excellent. I felt like we were the only grieving people and not just one of many. I felt totally cared for. Celebrant Amy incorporated personal touches that we shared during our meeting. The prayer cards were special."
Mark Koznarek
September 2021
"We were expertly guided and taken care of throughout. Your staff picked up on how much we needed and handled everything we asked for. Scarlett was intuitive as to how much and when we needed counseling. Elaine was very helpful and attentive to all and was not flustered with a change in plans. You are doing well, and have so in the past for some other families I know. Keep it up!"
Herbert Lehr
September 2021
"During our time of loss the care and kindness given to our family was exceptional. Bob was kind and caring, and his warmth during all the preparation until the end was exceptional. We couldn't thank him and his staff enough for their professionalism, sensitivity, thoughtfulness and compassion. They gave us peace of mind during our difficult time."
Thila Muthuswamy
September 2021
"This funeral home took care of two previous family members and always did an excellent job. Mr. Jeff Hogan is the best! Very professional, caring, sympathetic, personal – could not have asked for more! Jeff went way above what I ever could have expected. Abigail in the office was great as well. Was by far the most caring and beyond expectation service."
Edward Young
September 2021
"As a person who has never had to make funeral and cremation arrangements before, Busch made the process as smooth and stress-free as possible. Ted was constantly in contact with me via phone and text. He was able to answer all my questions quickly and was always very professional. All aspects of the service provided were excellent. Busch Funeral Home made the sad and stressful event of a loved one's passing as easy and convenient as possible."
Yonghun Mark Chung
August 2021
"David was compassionate and attentive to our needs, and he was very flexible, too. He attended to every detail and request with kindness and professionalism. David and his staff provided us peace of mind. They took care of the details that we could not and we could trust them to do everything well."
Susan Bartlett
July 2021
"Our family dealt with Busch in the past, at which time we were very impressed with the professionalism and sincerity of the staff. During a time like this it's extremely difficult losing a loved one. Joseph Sciuva, Amy Geisman and all staff we encountered were professional and respectful. And Busch's on-site crematory is especially important."
Madeleine Knisely
July 2021
"The funeral home took a lot of stress off of me and took care of arrangements and plans, so I could focus on other things. David Napoli was the main person I worked with. He was very informative and understanding. I appreciated all of his hard work. The staff was very patient and understanding and kept in communication along the way. I was grateful for that. I was very pleased with David and the funeral home. They were very easy to work with and I really appreciated the care and kindness that was shown to me"
Cindy Steinbrenner
July 2021
"I'm writing to tell you how impressed our family has been with the level of service Busch provided for us. Dealing with the loss of both our father and mother in less than six weeks your company has been very helpful. Megan in Avon Lake professionally walked us through planning both funerals. We found her to be not only helpful, but extremely patient dealing with four siblings.The two extremely well attired gentlemen who came to transfer Mom were amazing! Eric Jones took his time to explain everything that they were doing, and gave us enough time to say goodbye, and told us 'day or night, any questions to please call.' He made an extremely tough night much easier to deal with."
William Higgins
June 2021
"Joe was able to work with the temple and handle the arrangements so as to free us up on other necessary arrangements. The staff was very understanding of our Hindu funeral process."
Sabeshan Periyathamby
May 2021
"The Busch staff—Jeff, Mary Ann, Denise—all went above and beyond with our service. It meant a lot to our family knowing that the staff truly cares, and doesn't just act like they do. We have always had exceptional service with Busch."
Sandra Mason
April 2021
"The service from the funeral staff was amazing. During the most difficult time in our lives, I felt that they were part of our family with the care and support they provided us. Alan had an outstanding service from start to finish. Cathy delivered a beautiful service due to how she described our son to our family and friends."
Johany Mercado
April 2021
"This was our first experience and we could not have expected anything better. It was a very professional service and everything was laid out clearly. The staff, particularly Marie Tomaro, stood out."
Ajay Sinha
April 2021
"I dealt with Marie Tomaro from start to finish. She was kind, professional, informative, flexible and patient as we had many siblings to work with for cremation. Marie and Busch Funeral and Crematory Services has outstanding, personal, respectful services."
Caroline Pritchard
April 2021
"My experience was seamless from beginning to end. Alan was absolutely amazing in every way and went out of his way to make every member of my family comfortable. I couldn't have asked for more."
Tamara Hawes
March 2021
"Because of the knowledge, kindness, attentiveness and genuineness of the staff one feels "at home" with your staff who work together so well. Megan Lewis and preplanning advisor Julie Skinner were extremely helpful, knowledgeable, sincere and personable. The Avon Lake site is comforting. Your funeral home and services are the best of any I have dealt with in the past. Keep on doing what you do."
Ann Seltzer
February 2021
"Joe Sciuva made us feel comfortable during a difficult situation. He kept us well informed and got everything done in a timely fashion. Joe is a great listener, knowledgeable, compassionate and caring. I never felt pressured. Macklin Legan was very polite and professional, and did a great job on our personalized programs. We always felt we were in good hands as Joe helped us get thru a tough situation by guiding us and making us feel comfortable that we were making the right decisions to respectfully honor our loved one. Keep up the good services!"
Cindy Andry
February 2021
"Everyone and everything was perfect. Scarlett was our funeral director and was phenomenal. Celebrant Amy Kirksey was incredible. What they did with the little information and time allowed, to remember my sister in such a perfect fashion, was so wonderful and such a profound memory for us all. Thank you."
Miyako Ishiyama
February 2021
"Funeral director Ted Kirsh made everything a wonderful experience. The services were extremely well coordinated, organized and professional. Our experience was wonderful in every way."
Jamsheed Saghafi
January 2021
"Every aspect was great. Funeral director Jeff Hogan was extremely helpful and caring. He made the process as easy as possible, with care and sympathy."
Ray Harless
January 2021
"Megan Lewis went above and beyond to help me and my family cope with this sad day. We were treated with much kindness. Everyone that we met was exceptional, and treated us with kindness. Heidi Thimke (celebrant), was wonderful with my husband's life story. All of our friends and family commented on her, saying this was the best funeral service they have attended, as it was all about him."
Carol Wyland
January 2021
"Busch has been involved with our family for over 55 years...I wouldn't go anywhere else. This year, for my Mother's situation, it has been an overwhelming task coordinating everything due to COVID/life insurance funds transferred to Busch and being in Atlanta, GA. Preplanning with Kathleen helped. Lauren Schumaker has been so helpful and patient throughout this process. Very appreciative. The entire staff has been so friendly and helpful too! Since I was planning this long distance, the staff's quick response to questions was so helpful and comforting. They always answered any questions/concerns I might have via phone call or email...I really appreciated it! Lauren was always open to anything I wanted. It felt very personalized."
Christine Zugel
January 2021
"Thank you for all you've done for me handling things with my Mom's celebration of life. It meant a lot because you knew her and knowing that meant so much to me! Your whole team did a great job, I didn't have to ask for anything, they covered it all. Heidi did an awesome tribute and listened well when we talked about Mom. Alan and Mary at Fairview Park went above and beyond with the yellow roses and blue butterflies."
Kathy Wills
September 2020
"I have been so happy with the way that your team has handled everything for my dad's funeral and ceremony. Megan has been incredible and we cannot thank her enough. Everyone has shown a tremendous amount of care and respect for us in this difficult time. They have made this process a bit easier for us all. My mom was so happy with how our private ceremony went yesterday with Amy as the celebrant—she did a fantastic job. Everything was positive and upbeat, just the way my dad would have wanted it. The way your team has handled all of this with kindness and attentiveness has made the process so much easier."
Brandon Spitzer
August 2020
"Thanks so much. This was the first burial I ever had to plan and I expected a 'high pressure' meeting. It was anything but.Your funeral director Amy did a first class job. All was made very clear. The time and energy that Celebrant Heidi put int her presentation was remarkable. I couldn't have asked for anything better and he would have loved it!"
Pat
August 2020
"Kind, compassionate, professional and knowledgeable. Very well done. We appreciate the good work you've done on our behalf. Amy Geisman is terrific! She made a sad situation bearable for us. And you have a great web page."
Thomas Demy
August 2020
"Dear Cathy, We want to personally thank you for an amazing, thoughtful, heartfelt eulogy about our father, John Kurek. It touched our hearts and brought up joy, something that we will never forget and appreciate. You're an amazing woman!"
The Lyke Family
August 2020
"My Mom died suddenly the week before Paul. Paul and I had been together for 21 years. At Busch, I met with Joe Sciuva regarding Paul's arrangements. From the very beginning, Joe was exceptionally attentive, courteous and respectful. He never asked me a question more than once and flawlessly handled every detail. Consequently, I had very few follow-up questions. When I did, Joe was available and responsive. The experience of dealing with Joe brought me great relief and comfort, just when I needed it most. "
Loretta Julian
August 2020
"Allow me to express my and my family's total and complete gratification, and thankfulness for the excellent and complete services provided by Busch, and especially Meghan Burmeister, with assistance from Tracey Showers, following the passing of my wife. Under the unique circumstances, the excellent care, sensitivity, professionalism and thoroughness of Meghan saw me and my family through the most trying of circumstances. All facets of the process from removal from home, to considerations at the funeral home and beyond (COVID-19 notwithstanding), were addressed positively with an undertone of knowing the hurt, the sensitivity, the passion of the family."
Anthony Amato
May 2020
"From the initial phone call to the internment, Dean was exceptionally kind, thoughtful, thorough, and professional. The young lady who came to pick up our mother from the nursing home was equally kind, competent, sensitive, and allowed us to remain with our mother for as long as we needed. A funeral home staff member, Elaine, was very helpful in terms of providing stationery/thank you cards. The family appreciates the exceptional care given to us and to our mother."
Elaine Byrd
May 2020
"I chose Babbitt-Busch as I passed it every day on the way to visiting my husband in Pleasant Lake. I liked the outside appearance, the hominess, small size and neatness of the location, and I knew that Busch had a good reputation. When my husband passed, it was the first one I thought of. After contact, it was all arranged so smoothly, Every function was perfect: professional, friendly, sympathetic, patient, understanding and very, very competent. Thank you so much for your kindness and understanding. I was so comfortable with everyone, everything I asked for was given immediately, and some good suggestions were made. And most of all, it was so genuine!"
Judith Martins
May 2020
"Thank you for everything your staff did for the funeral of Mary Molnar. Everything went as well as possible given the COVID-19 situation. Thank you to David Napoli for explaining each step, which helped us make decisions and feel in control of a very hard situation. You made sure all of the details went smoothly, including the cremation process and the arrangements to the cemetery. It was a comfort for us to know those details were in your hands. I can't thank you enough for setting aside some ashes for my granddaughter. She took my mother's death very hard and I'm sure she'll have some peace knowing she has a part of 'Mimi' with her."
Linda & Joe Molnar
May 2020
"I cannot express the gratitude I have for you and the entire staff at Busch that got me through that day. Amy, you were there, guiding me through each step. You were so kind. I trusted your opinions, and you always made me feel so comfortable. Even though I have a large family, I was mom's main caregiver, and was the one to do all the decision making. Doing a preplanned funeral arrangements 14 years ago was the best decision I made for myself! It saved me a lot of emotional and financial burden when it was time to use it. I was so relieved to discover how easy it was to change the plans mom requested years ago that she no longer wanted. Well, easy for me, because I had you taking care of all the details. Thank you."
Becky Young
May 2020
"Bob and the staff at Busch North Royalton were very patient and extremely helpful putting this funeral together during these difficult times. They were very professional in keeping within the government's program, and still finding a way to allow everyone to pay their respects to our loving mom."
David Black
April 2020
"I would like to express my sincere appreciation for the sensitive and exceptional care provided to our mother, Louise M. Evans. We were very pleased at the opportunity to work with Dean Schreiber, who was compassionate and extremely professional. Our mother's arrangements and final preparations far exceeded our expectations, especially in light of the current healthcare challenge. We are very grateful to him and all of you at Busch."
Elaine Evans Byrd
April 2020
"On behalf of me and my family, please accept our gratitude to you and the Busch staff. You and your entire team were kind, helpful and thoughtful throughout the process, which helped us navigate this challenging time. Despite the unprecedented health care concerns and restrictions, we were able to honor my father as he so deserved and in a manner he would have appreciated. Thank you for being such a tremendous resource through this difficult moment and for facilitating such a successful memorial."
The Teel Family
March 2020
"Our dad passed away in January 2020. Dad had planned his funeral to make things easier for us. The entire staff from the office to the directors were always professional when helping us thru this difficult time. The day went off without a hitch. Thank you so much for all your care and support. "
Dorothy Hammond
February 2020
"Thank you for the beautiful planter you gave our family. From start to finish, you and your staff made a very difficult time easier. A special thanks to Kathleen Bloesinger for being our advocate with the cemetery. We appreciate all of you."
The Family of Mike
January 2020
"For the second time this year, within six months actually, we've needed your services. Both times we dealt with Amy Geisman. I can't thank you enough for having someone as professional as Amy. Amy treated us as if we were old friends! It's been a tough year for our family, and we are hoping we've reached our max for quite some time. I can only hope when it's my time, Amy will be there to assist my family through their grief."
Cathleen Witczak
December 2019
"Our sincerest thanks for helping our family through the difficult process of grief in the loss of Edward, husband, father and grandfather. We greatly appreciate the kind and understanding way Peter and others guided us through all the many emotional decisions we had to make and for ensuring everything went smoothly and according to the family's wishes (including cards, music and video). Thank you also for the large Peace Lily planter given to us at the funeral home. A reminder of the Peace from our God and Savior, it is lovely…Peter, we also send our gratitude for the caring phone calls and prayers and especially for overseeing all, including the memorial service at the National Cemetery. The words you spoke were very meaningful, insightful and kind, proving your listening ear gleaning details about someone you never met, just from talking with us throughout those difficult days. You all provide a great service to the community and beyond."
The Shelton Family
July 2019
"I wanted to take a quick minute to sincerely thank you and all your teammates at the Parma Busch Funeral Home. Everyone was extremely kind, thoughtful and provided a lot of help and attention to our family during our mother's visitation and memorial service. From the minute we pulled up our car at the front entrance to the end of the evening, all your teammates were wonderful and assisted us throughout the entire evening. A special thanks to Janell who was so kind to move our parents' wedding photo to the front of the room so everyone would be sure to be able to see the beautiful photo of our parents! The DVD/video that was organized and done by Keirstin was also outstanding. It's something we will cherish and have forever.We would highly recommend Busch to all of our family & friends. We're glad our Mother was in your care. Thanks again."
Terri Lusk-Christman
July 2019
"I thank you and your brother Mark for your letter of condolence. Joe Sciuva was our funeral director. I asked to work with Joe because he was wonderful to work with when my father-in-law passed about 4 years ago. When my sister, my husband and I met with Joe, he was so patient with us. We didn't know where to begin because Dad donated his body to the Cleveland Clinic for research and teaching. There was no remains. In addition, Dad did not want any kind of service. No wake, no mass, nothing. We had pleasure of working with a number of your capable staff including Irelis, Keirstin, Sandra, Pete, Kathleen, Karelys and Elaine. Each person responded to my every question and concern with compassion and caring resolve. I am grateful for their kindness. My goal was to find a compromise between Dad's wishes and wanting to allow my mom, family and friends to grieve. With Joe taking the lead and with his guidance, we honored my dad in an extraordinary celebration at St. Charles in Parma and an inviting luncheon in the two downstairs rooms at your Ridge Road location. Mom was truly overwhelmed with the final arrangements. She said it was PERFECT! And for this I sincerely thank Joe, he is truly exceptional."
Erica
June 2019
"I just wanted to thank you for the professional service provided to my brothers & I regarding plans for our sister. I wanted to give a special thank you to Amy Geisman. She is not only a kind, caring person, but extremely professional & knowledgeable. We were a little unsure of a few things and without any sort of pressure, Amy was able to assist us in our decision making. We never felt as if our decisions weren't good, or that we needed to do more. Amy reassured us everything would be fine. This was our second experience with Amy. She helped with my mother in law in 2016. We wish Amy great success & I'm confident several other families will feel the same way."
Cathleen Witczak
June 2019
"I wanted to reach out and personally thank you for your work and care regarding our daughter, Vivian James Payne, who was stillborn in October. Jeff handled our fragile situation with genuine care and excellent service. Although I haven't met Mr. James Busch, I understand that you are the driving force behind providing this care for no cost to families when it involves a pregnancy loss. That is incredibly generous and caring for you to provide that service, and it was a remarkable help to us during a very difficult time. Again, thank you both so much!"
Brian Payne
May 2019
"Now that things have settled down a bit, I just wanted to again thank you. My mom's case was certainly an unusual one. I'm guessing there are not many times when you have had to go as high as the governor's office or be put on hold for final arrangements for so long. My family certainly appreciates the time and effort you spent to rectify the situation. Your persistence and constant follow-up worked. It was an extended effort on your part and you handled it so professionally. I cannot express our gratitude enough. For weeks you worked to resolve a problem for our sake. We would have been so lost if not for you advocating on our behalf. You allowed us to grieve and deal with other family matters as this was evolving. We absolutely wanted to commend you on your integrity and the integrity of the Busch Funeral and Crematory Services during this difficult time. What you do is so important to families. Your dedication and attention are to be admired."
The Motter Family
March 2019
"Dear Cathy, I am sure that with the number of life celebrations you have done over the years that individual ones do not stand out. But today, on the 9th anniversary of my wife, Carol Creps, passing, I do remember well meeting you for the first time, and planning Carol's service. Little did we know then that eight months later, we would meet again to plan my daughter Jessica's service. Thank you for all that you do to make the most difficult times in the lives of families who have lost loved ones as much a time to celebrate as it is a time to grieve."
Roger Creps
January 2019
"I have never been through this before, and I didn't know what to expect. The emotions even six months later— the highs and lows— but Meghan was very polite and understanding when I was going through a tough time. Thanks to her, my three other children will always call my baby Esmy their "Angel". And thank you for taking care of my niece Zoey back in 2007. Thanks to you and to Meghan, without her I don't think I would have had closure."
Yury Boyle
January 2019
"Dear Jim, Julie, David, Mary and all, thank you so very much for making the celebration of my dear mother's life so beautiful. You all at Busch go above and beyond to extend not only a service but yourselves personally. It is a gift to all who are privileged to be engaged by you all and everything you do. From the initial phone call to have my mother's body picked up by Tom and his helper, to all the personal care and help with planning, it was beautiful. I am eternally grateful!
Sheryl Murtha & the McKee Family
December 2018
"Julie, Dan, Suzanne and Tom, it was definitely a peaceful experience working with Busch Funeral Home during our very tragic time. We appreciate the dignity and care for our son. Thank you for everything."
Michael & Brittiany Sanford
October 2018
"My mom passed away unexpectedly at the age of 58. My sister and I were not prepared to plan a funeral. Meghan and the staff at Busch were amazing. They made the funeral very special and went to every effort to make the process for us easy. They walked us through everything. I cannot thank them enough for making this tragedy easier for us. Thank you again, Meghan."
Jacqueline Smith
October 2018
"It's never easy losing your mother, but the compassion you all showed us made it easier. Our mom, Betty, looked beautiful and at peace. We will always have the memory because of the compassion you showed us and continue to show others."
Elissa Fiffick
September 2018
"I preplanned my funeral with the help of Julie Graf Skinner. The entire experience was exceptional. From the moment I walked in the door, Julie guided me with respect and kindness. I never felt pressured or uncomfortable in any way. Julie explained each step throughly and answered all of my questions. I now have peace of mind and my family will not have to make important decisions at a difficult time. Thank you, Julie!"
Preplanner (Anonymous)
June 2018
"My father passed away at my home, very unexpectedly in February. When I had to make the decision on what funeral home to use, I knew that my father would always refer to his friendship with the Busch family. I am so very grateful for that. I would not use anyone else in the future. I will only use the Busch Family for any of my future needs when they arise. It was very crucial that my father was given such a valuable and high end service as he was by your staff, and I thank you very much."
Melissa A. Mendise
April 2018
"In November 2015, we buried my brother. In February 2016, I buried my son. In April 2016, I buried my daughter. In March 2018, I buried my husband of 24 years. In every time of need, Amy Geisman and the entire Busch family were there for me. Losing a loved one is difficult and heartbreaking. Busch helped me through these times with caring, empathy, professionalism, concern— always knowing what I needed before I knew! Thank you from the bottom of my heart. They took care of every need."
Peggy Giachetti
March 2018
"I just wanted to thank Bob for all of his warmth and kindness this past week as we prepared our mother, Margaret Yuse passing. You cared 9 years ago for our father, and knowing how kind the process was we were assured mom's care would be the same. To bring her back from Erie, Pa with the dignity that your colleagues there gave her in preparing her journey was outstanding. The process of this past week with Bob made this easier to go through. Mom was in good hands with all that cared for her for her final process. Please let Bob know that his outstanding warmth and love for his job was so much appreciated by us all."
Fran Yuse-Pape
March 2018
"Chuck's memorial service was wonderful, and I want to thank all of you for your part in the planning of the service and the preparations prior to the service. I was extremely pleased that I attended the preplanning lecture at Vista Springs. It gave me insight to the steps in planning. I had known that I would be using Busch as Chuck had used you for his family previously."
Jean
February 2018
"I want each of you to know how pleased I am for all of the help and planning that went into my wife's cremation and memorial service. You made my time of sorrow much more tolerable. I received many compliments about your services and the beautiful Christmas decorations extended to me and my family. Sandy did an outstanding job on the video, I think I viewed it at least a dozen times. I know now why Lynn was so happy all of the years she spent working for Mrs. Busch."
Bob Stilwell
December 2017
"I want to thank you and your staff for your kindness and wonderful care Joe Scuiva showed me and my family. Your wonderful staff was very appreciated by me and my family. I want you to know I have had to bury my family members and I was so disappointed in the other funeral homes. Your genuine caring and helpfulness was gratefully appreciated. I followed my husband Matt's wishes exactly as he had wanted for his funeral. When I preplanned everything, I was amazed that there was no pressure from Kathleen Bloesinger to try to add or change anything I had asked for. My husband was a humble and simple man and never wanted anything to suggest he was anything different or special.
Marylin Gnezda
December 2017
"I could not have asked for a kinder, more compassionate and professional experience than what I had when Busch Avon Lake helped to lay my beloved mother to rest. Julie Clevenger was so patient and caring with me when we talked to set up the arrangements, and at the end, when she invited me to help tuck my mother in for the final time, she gave me the opportunity to perform that one final loving task. The entire staff treated us with such an outpouring of love. I cannot express my thanks enough."
Ken Gulling
December 2017
"Thank you for the beautiful flower arrangement and the exceptional service you provided for our mother Mary Ruth Collin's funeral. Everything was very easy to plan and put together, even during such a stressful time. Having the choices there at your location made it convenient to make the decisions we had to make. You did an outstanding job making mom look her best. We were contemplating having a closed casket, but she looked so beautiful that we kept it open. I especially would like to thank Bob Solich. From the very first day we walked into the funeral home, he made us feel like we had known him for years. He answered all of our questions and gave us everything we needed to know and make decisions from day one. He even found a way to make us laugh at times, which was exactly what we needed during that time. He was professional and warm at the same time."
Lisa Collins Gonzalez
October 2017
"I wanted to take this time to thank you and your company for the outstanding work you do. In this day and age of squeezing the customer for every dollar, your company is an example of how an honest company can thrive. In the past three years, our family lost both our father and mother, and the cremation services were provided by Busch Funeral Homes. In both instances, your associates provided exceptional service without ever once trying to up sell or pressure our family into spending more than was necessary, which could be easy to do during difficult times. My father chose Busch Funeral Homes prior to his death three years ago because they had provided food trays, etc. to my brother's family who had three children returning home from military service in Iraq. The character your company showed then is a reflection of the compassion you provided to both of our parents during their services."
Tom Kessler
September 2017
"There is a special place in our hearts for those who've helped us make it this far. Faith, tenderness and kindness as Bill Burmeister and Melissa walked us through our journey- Alison's unexpected death! The Busch Funeral Family really helped us in every way."
Noreen and Ron Hollo
August 2017
"Thank you for honoring my son, James Adam Reese, in the most perfect way. Every single detail was addressed. I know everyone was doing their job, but we all felt as though we were the only family being taken care of. The professionalism and care given to each and every question or request anyone had was over the top. Meghan and David are the best. Thank you again on behalf of our family and friends. Thank you for everything."
Susan Bobby
June 2017
WE'RE HERE FOR YOU—DAY OR NIGHT
We'd be Honored to Help You Celebrate a Life
We pride ourselves on genuine, compassionate care. If you need assistance planning services for a loved one or yourself, we're available 24/7.
Arrange Services